BROGAN CORGIS

Pembroke Welsh Corgis of Connecticut

Click the Clovers to Link

Contact Us:

Mobile: 203-856-5663

Email: 

This web site is designed by Megan Fleming Watson and dedicated to Mike Carroll. 

Originated 2002.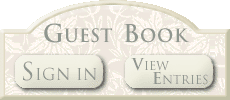 OUR MISSION: Quality home bred companions who may also be Champions.

 Puck receives his ROMX siring 15 Champions! 

  Mimsi wins her 9th Specialty BOB and retires the challenge trophy at Garden State Club. Mimsi wins another Award of Merit at National!

Our GCH Brogan Light Brigade "Major" has sired 9 quality litters and has his first Champion offspring.

Mari has RETIRED from her job. More time for dogs!

Animation Reel:  Scottie - Our Family - Tai at 9 weeks - Becca and Nikki

Above: Painting of Mari and Tollie winning the GS Specialty done by multi-media artist Linda Ozelis

Below:  BISS Am Can GCH Heritage Brogan Light the Lamp ROMX "Puck" BOS 2016 PWCCA National Specialty in Dallas, TX under respected English breeder judge Liz Cartledge. Handled in the final rounds by our friend Dr. Robin Herrick. He was bred by Judy Pilat, Heritage Pembrokes. Puck has sired 15 Champions for his ROMX. 

More than Corgi's ...

Please visit 

Nana's Brag page for photos of the Brogan grandchildren Devon, Ben, Graeme and Evelyn.
Below: Mimsi wins 2018 National Champions Challenge and the Peoples' Choice Award