BROGAN CORGIS

Pembroke Welsh Corgis of Connecticut

Click the Clovers to Link

Contact Us:

Mobile: 203-856-5663

Email: 

This web site is designed by Megan Fleming Watson and dedicated to Mike Carroll. 

Originated 2002.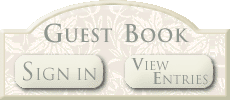 Animation Reel:  Scottie - Our Family - Tai at 9 weeks - Becca and Nikki

Above: Painting of Mari and Tollie winning the GS Specialty done by multi-media artist Linda Ozelis

Below:  MBISS Am Can GCHB Heritage Brogan Light the Lamp ROMX "Puck" wins 2021 Best of Breed at National. Puck was bred by Judy Pilat HERITAGE and took this win out of the Veteran's class. Pictured are Judge Danelle Brown, Show Chair Joan Scott and PWCCA President Sally Wynn. What an amazing win with an incredible Corgi who now retires from the show ring at 8 years of age. He is my heart dog and one in a million. Puck showed his heart out all week, winning every class he entered. WOW!

More than Corgi's ...

Please visit 

Nana's Brag page for photos of the Brogan grandchildren Devon, Ben, Graeme and Evelyn.
Below:Brogan Love Letters "Lulu" wins Best of Winners at PWCCA 2021 National Show! 

Oh My! PWCCA 2021 National was the BROGAN Show!!

Best of Breed:  PUCK! Judge Danelle Brown

Winners Bitch and Best of Winners:  LULU, Judges Dr Vicki Sandage and Danelle Brown    Best Veteran and Best in Veteran Sweeps: PUCK, Judge Nancy Oelhof and Danelle Brown 

Breeders Showcase:  MIMSI and daughters BETTY and CECE, Judges Sally Wynn & Nancy Oelhof

We have 4 new CHAMPIONS from Mimsi's litter.  Redford, Fancy, Lulu and Betty White. Recent wins at Potomac included 2 BOB.

We currently have two beautiful adult female girls available to qualified loving homes. They are well bred from fully tested parents and are finished Champions. One is 5 and the other 2 (looking for a performance home for her!) They are exceptional girls.  Please contact my co breeder Dr Robin Herrick at:  thecherrydalegroup@comcast.net for further information on Victoria and Echo.